The Home of Kamloops' Best Teachers
Join Kamloops' top-teachers for high-quality instruction helping you to achieve your wellness goals.
With high levels of training and experience in each of their fields, our instructors are professional and friendly.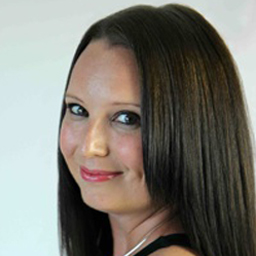 Students describe her as: Motivational, fun, enthusiastic, engaging, animated, expressive, positive, upbeat with a big smile and spunky attitude.
Dance is truly one of Shay's favourite things.  Shay has been dancing since she was a child and has dabbled in many forms including but not limited to tap, ballet, jazz, latin, ballroom, free-style and can can.  Although she must admit that the dance that releases her inner gangsta is her favourite, hip hop baby!  More recently Shay has also fallen in love with Zumba, primarily because of it's high energy, fun variety and magical way that it gets your sweat on without even noticing it.  She's a girl that loves being active but hates working out; Oh my god, I think they're in love!    You'll feel her energy, passion and love for dance in every step and motion you make together.  Surely you'll be inspired with Shay's positive energetic flare and she will surely keep you coming back for more!  Shay is certified in Zumba levels 1 and 2, Bokwa Fitness level 1, Zumba Gold, Zumba toning and is an active ZIN and Bokwafit member.  She also holds a BBA and is the mastermind behind the magic as the owner of Let's Move Studio.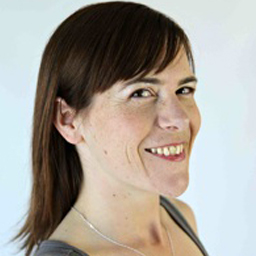 Students describe her as: Energetic, easygoing, fun loving, peaceful and very grounding.
Nicole Aracki has been practicing yoga since 2001, and received her teacher training ten years later in 2011. Nicole earned her Yoga Teacher Training through Yandara Yoga in Baja, Mexico. She teaches a variety of yoga styles including Hatha, Gentle, Vinyasa Flow and Restorative. Nicole believes that each style of yoga practice comes to us at the right time for achieving necessary states in our lives. Perhaps it's Vinyasa for burning through anxiety, high energy and breaking into a state of relaxation or Gentle Yoga to teach us how to talk kindly to ourselves and to treat our beautiful bodies gently. When Nicole is not teaching yoga she is baking, trail running, playing, laughing and writing. She is also a wife and mom to two awesome kids. She relocated with her family from Quesnel and she is certainly enjoying the Kamloops trails, amenities and the Sunshine!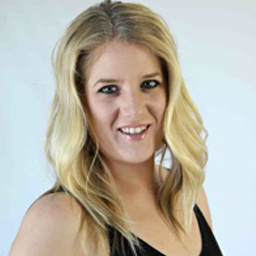 Students describer her as: Fun, skilled, open,
positive, supportive.
Chelsea Blair, a Kamloops native, and mother of two young children, has been teaching alternative dance/fitness classes since 2005. She believes the best way to get fit and stay in shape is to have fun while doing it! Her passion for fitness all started when she fell in love with Pole Fitness. She is a certified Pole Fitness instructor and the owner of Be.you.tiful Fitness and also owned & operated Aradia Fitness in Kamloops for 7 years. In 2014 she became a certified Fly Gym – Aerial Fitness Instructor & a certified Pound instructor. Chelsea has taught thousands of women all shapes, ages and sizes.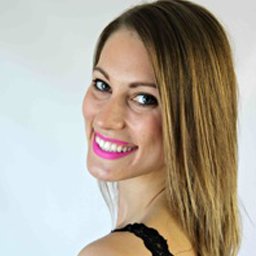 Students describe her as: funky, fierce, endearing, sweet, kind, happy, vibrant, hot and cool.
Jaime Brown's gonna help you get your groove on! By day, Jaime works in a legal department: hair up with specs on, in this state she's all professional-like. By night, she lets that platinum hair down and busts out her inner thug! This girl's got G Unit oozing out of her, who woulda thunk it?! Jaime has been dancing for over 15 years and her expertise echoes of Hip Hop style. She started teaching 10 years ago and has taught all ages including children and adults. She has trained at countless conventions in Vancouver and New York including So You Think You Can Dance and has also been taught by top celebrity choreographers for Janet Jackson and Chris Brown. Jaime especially loves incorporating fitness into her dance classes as she believes this is the way to build a strong body, mind and heart; dance is healing and it can take your entire being to amazing places! She encourages everyone to dance and thinks that all people should be allowed to express themselves in an environment that allows them to be who they are. Deep down everyone has a fierce firecracker within them ready to explode, and Jaime's excited to help bring that Fierce out to play!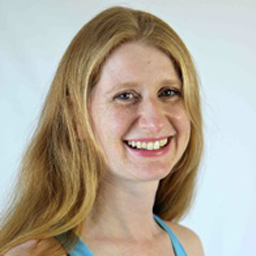 Students describe her as: Having a quiet energy and passion, reserved enthusiasm, soft, positive with the ability to offer gentle guidance.
Tracy fell in love with dance at the age of 3 and began studying Ballet. She later added Jazz and Modern to her repertoire. She studied the History of Dance and Modern Movement at Simon Fraser University; specializing in how to teach dance. Tracy has a Bachelor of Arts degree with a major in French and Minor in Educational Psychology. She has studied, mentored, performed and taught in various settings to all ages of students. She is also a proud member of Kamloops Burlesque and a Pole dance enthusiast. Tracy looks forward to sharing a modern flare to more traditional, structured forms of dance.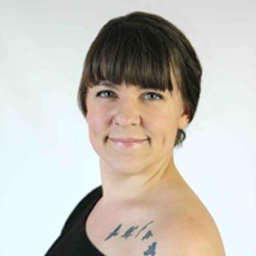 Kirsten Joy Liv AKA Ms. Kirsten
Students describer her as: Fun loving, positive, smiley, free, creative, inspired.
Kirsten Joy Liv is a born and raised Kamloopsian who has been attracted to art and yoga for most of her life. After High school, her path led her to Thompson Rivers University where she enrolled in the Fine Arts Program. Since then she has gained a wide range of experiences in the Art industry from decorating for haunted houses to doing custom canvas paintings to making hand made jewellery and everything else in between. She is a Visual Artist, Creative Director, Party Entertainer, Entrepreneur and Owner of Joy Liv Arts, Yoga & Events. She is a certified 200hr Hatha, Vinyasa Flow & Kids Yoga Instructor and teaches Kids & Adult Yoga throughout the community. To contact Kirsten directly please visit her website at www.joyliv.com, or hit her up on Facebook at Joy Liv Arts, Yoga & Events or Joy Liv Yoga & Flow Arts.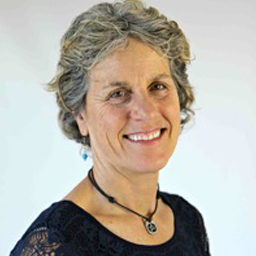 Cathy Lidster, GCFP AKA Cath
Students describe her as: enthusiastic, wise, fun, knowledgeable, creative, patient and kind with an engaging sense of humour.
Cathy has been teaching and practicing the science and art of the Feldenkrais Method for 15 years. She was drawn to this work after her mom had a stroke and experienced profound and lasting improvement when it seemed that everything else had failed. During her four initial years of intensive Feldenkrais training, Cathy was delighted to gain unexpected personal improvement from this method, such as increased flexibility, balance and strength, more comfortable posture, relief from sciatica and arthritic pain, and a way of acting, thinking and moving that is more joy filled, efficient and fun. There is no looking back once you have immersed yourself in this method which was based on the concept of neuroplasticity by the founder, Moshe Feldenkrais as far back as the 1950's, long before it became a popular idea. And there is much to look forward to, especially in the feeling of becoming more youthful with time, rather than more aged and debilitated. Come join us ~ May You Never Be the Same…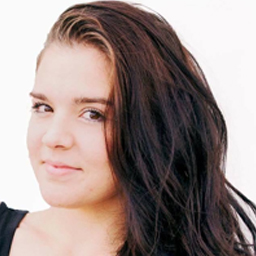 Students describe her as: creative, fun, diverse, sexy and quite a character.
Taylia Martin is a lover of movement. She particularly likes the challenge and energy of unique styles of dance with Polynesian being one of her favourites. She trained in Vancouver for three years in the challenging style of story telling and continues to practice it daily. Due to the lack of a Polynesian community in Kamloops Taylia got into Bellydance and has been doing it for the past eight years. As different as those styles may be she loves them both dearly for the way they help her connect to her body. Other styles of dance she has trained in makes up a very large list. Taylia loves to learn new things, specifically where and when styles of dance originated. She finds it helps her to understand the styles and how to better portray them. Recently, Taylia has joined the Kamloops Burlesque family, adding her own unique styles and flare to the group. Join her at class and share in her passion and knowledge of dance!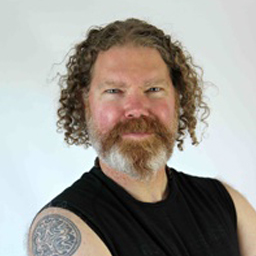 Students describer him as: Calm, cool, collected, craft beer connoisseur.
Cameron is excited to be teaching at Let's Move, the studio where his love of yoga first began. He started practising yoga 15 years ago at Let's Move doing Iyengar yoga with Martina and Juergen every Sunday weekend. Cameron completed his 200 hour yoga teacher training at the Konalani Ashram in Kona, Hawaii, in 2013. He teaches Hatha yoga with a strong focus on breath, alignment, heart opening, and hip opening. He loves teaching all levels of students, but he really enjoys teaching beginners to give them a good foundation for alignment and breath work. Look for him teaching Broga (yoga for men) at Let's Move!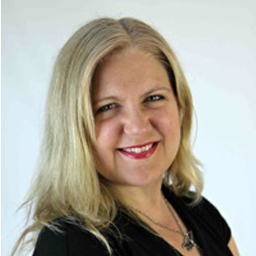 Students describe her as: Fun, Positive, informative, relaxed and calming.

Kristy, or Kris for short, teaches meditation and relaxation techniques for all ages plus develops self-healing tools and guided meditations for home use. She has training in various energy therapy modalities and has spent years researching methods of energetic and intuitive healing. She enjoys creating fun, quick and easy techniques based on her training and research.   She is currently writing a book on how to get back that healthy, happy, vibrant you with tools for calming the mind, reducing stress and finding your inner power.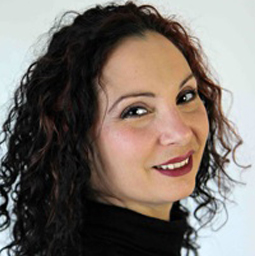 Corrie Tucker AKA Miss Coco Cream
Students describe her as: wild, fun, exotic and creative.

Coco has been dazzling audiences for over a decade now, and sharing her knowledge and skills for just over half that. Initially performing and teaching bellydance, that has broadened into burlesque and now the 1960's style of go-go! Creating, building, and working are the driving forces with this one who is on the go all the time! Coco produces and performs regularly in the Kamloops Burlesque monthly showcase, as well as numerous other events and venues around town. Corrie has studied with many instructors, including a master level bellydance teacher certification workshop with Ranya Renee out of New York. Her strength as an instructor lies primarily in her ability to analyze and break down physical movement. The strange sound effects and even stranger analogies are just an added bonus.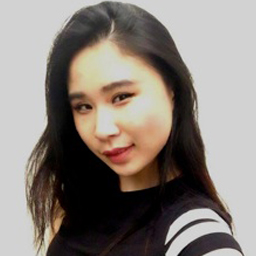 Students describe her as: Energetic, fun, cute, sexy, hard hitting, funny, speaks both English & Mandarin!
Rui Zhang (Rannie) is currently a Masters of Education student studying at Thompson Rivers University. She has come all the way from Wuhan, China. Although she originally came to Canada to study she is also very passionate about dance. In China, she studied and taught various forms of dance including Jazz, hip hop, belly dance and FigureRobics. In China she worked at several studios including Flying Dance Academy, Yongli Fitness Club, BP Dance Club, and Tianzhu Yoga Studio. To Rannie, dance is her dream and she loves to share her upbeat sexy hard hitting style with anyone who wants to come and get their groove on!